How to File Divorce without an Attorney
There are a lot of decisions to make before, during, and after a divorce. One of the first is whether or not to do it yourself or work with an attorney. With the average cost of a divorce in California ranging from $10,000 to $20,000, the idea of a DIY divorce can become more attractive. However, not everyone understands the divorce process and how to do it correctly. That is where our attorney-led divorce course can be of service.
Our comprehensive online divorce course gives you 10 chapters of critical divorce information, like how to file your petition, how to request spousal or child support, and how to get your judgement package approved. Our DIY divorce course is led by an experienced attorney who understands the nuances of the California divorce system. We explain it all to you so you can move on with your life at a fraction of the price you would pay with an attorney. Enroll below to begin your DIY divorce.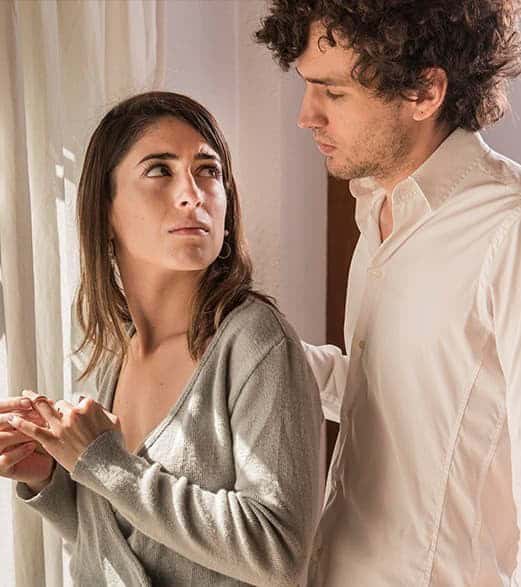 Marriage is hard enough when it works.
For many marriages, people come to the conclusion that they just can't stay together. Most of the time it takes them a while to come to the decision to divorce as it is not an easy or simple decision. Once the decision has been made, often the first thing they do is contact a divorce attorney. People then find out how much it costs to divorce in the state of California and their jaws drop. It is expensive to get a divorce in California!
The average cost of a divorce in California is $10,000 to $20,000 per person!
MANY PEOPLE SPEND WAY MORE.
So you want to get a divorce, but you don't have the money to hire an attorney. Now What?
People in this situation most often decide to go it alone and represent themselves. This is called 'in propia persona' or 'in pro per' for short. People wanting to do it on their own look around and they find the 'online divorce for $137' options available out there, and they think 'you bet! I'll spend $137 to get my divorce done online!'
There's a big problem with these offers, however.
While that may seem like a great deal, these options are most often not at all effective when your divorce is contested, meaning you and your spouse don't agree on issues, or if you need a protective order, or if you have a property and don't agree on the division of it, or you have children and need child support and so on and so on. Additionally, you are repeatedly asked to pay additional costs to maintain access through your case.
All these elements add complexity to your divorce that is simply not addressed in the low-cost options. These options are often only effective for people who have no property together, no children, no need of child support or spousal support or custody orders. Basically, people who completely agree on everything and don't own anything to split, that's it. Any other situation will not be covered by those options if they agree to work with you at all.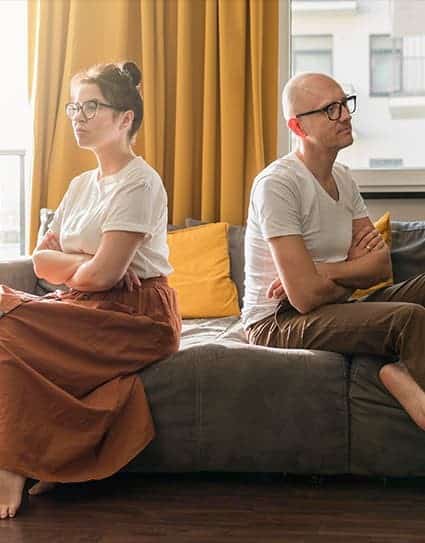 'YOU BET! I'LL SPEND $137 TO GET MY DIVORCE DONE ONLINE'.
In this course, you can expect to learn about how to file and serve your divorce documents properly, as well as some specific local county rules that may affect your divorce filings in California. We also catalog the steps you can take to pursue child or spousal support effectively. Our detailed 10 chapter course follows the divorce process from beginning to end so that you can feel confident moving on with your life.
So now what? You have a normal case; you need a protective order; or you need to get a child support and your spouse doesn't agree; or you need spousal support  and your partner doesn't agree, and you don't have the money to hire an attorney?
What the heck do you do?! For most people, the will come to think they are really stuck in their situation. But then you found our course and you breathe out with relief because you know you will be able to do your divorce on 
tour own after all!
We have created a cource that will walk you through everything you need to do to get a divorce in California, regardless of your situation! We cover all the forms you will need to start your case; get support; get a protective order; if needed; get child custody orders, and an wide number of other issues that come up in your divorce.
Among others, we cover the following issues:
With many moving parts in a California divorce, we have anticipated your questions and included specific information about topics like petitioning for divorce, child custody jurisdictions, and how to declare your income and expenses. Below are a few more examples of the information we can offer you throughout our 10 chapter DIY divorce course.
How to prepare and file your petition?
In order to get your divorce going, you will have to prepare the Summons and Petition and complete the declaration under the Uniform Child Custody Jurisdiction and Enforcement act. We cover each of these forms.
How to serve your petition?
Someone other than you needs to give the other party, your spouse, notice of the divorce. We cover the necessary forms and how to do it properly.
How to Request a Domestic Violence Restraining Order?
One of the first issues to consider is whether or not you are safe. If necessary, you may need to file for a Domestic Violence Restraining order. We cover how to fill out the necessary forms to request the order and how to serve it to the other party, your spouse.
How to serve your petition?
You may need to ask the court for custody and visitation orders for the children you have together. We cover all the forms necessary and discuss the process the court goes through to make these orders. We also include the process required to request emergency orders for custody and visitation which can be invaluable in dire circumstances.
How to request child support?
We cover the necessary forms required to request child support along with the supplemental issues such as daycare, therapy, and extra curriculars for your children. We also review a sample Dissomaster report, which is an integral part of making the request, to provide more clarity on how the court will review your request.
How to request spousal support?
We help cover the necessary forms to request spousal support (alimony), both temporary and permanent. We also review a Dissomaster report to help provide clarity.
How do you complete your disclosures?
Each party is required to disclose a complete list of assets, liabilities, income and expenses with supporting documents. We cover the forms needed and provide a review of other ways that you can use to get the information they need.
How do you get your judgment package approved?
We cover the Judgment Checklist, which outlines the documents needed to complete your judgment package.
And All Of It Led By An Experienced Divorce Attorney!!
File For Divorce Without An Attorney
With the average price of divorce reaching tens of thousands of dollars, many want to pursue cheaper options while still maintaining the same level of legal standard. Our DIY divorce course can help you understand the divorce process so that you can file for divorce without an attorney, potentially saving you the high costs associated with an attorney.

  With Spanish Subtitles
Applicable Throughout California
Our 10 chapter DIY divorce course has been carefully curated so that it has information that can be utilized throughout the state of California, not just major cities or counties. Whether you are pursuing a divorce in San Diego County, Siskiyou County, or anywhere in between, our comprehensive divorce course can offer you important county-specific information to guide you through the process no matter where you reside in California.
ACTON

BURLINGAME

DEL REY

GERBER-LAS FLORES

LAGUNA WOODS

MENLO PARK

PARKSDALE

SAN DIEGO COUNTRY ESTATES

TEMPLETON

ADELANTO

BURLINGAME

DEL REY OAKS

GILROY

LAGUNITAS-FOREST KNOLLS

MENTONE

PARKWAY-SOUTH SACRAMENTO

SAN DIMAS

TENNANT

AGOURA HILLS

BURLINGAME

DEL RIO

GLEN AVON

LA HABRA

MERCED

PARKWOOD

SAN FERNANDO

TERRA BELLA

ALAMEDA

BURLINGAME

DENAIR

GLENDALE

LA HABRA HEIGHTS

MESA

PARLIER

SAN FRANCISCO

THERMALITO

ALAMO

BURLINGAME

DERBY ACRES

GLENDORA

LAKE ALMANOR COUNTRY CLUB

MESA VISTA

PASADENA

SAN GABRIEL

THOUSAND OAKS

ALBANY

BURLINGAME

DESERT HOT SPRINGS

GLEN ELLEN

LAKE ALMANOR PENINSULA

METTLER

PATTERSON

SANGER

THOUSAND PALMS

ALHAMBRA

CALABASAS

DESERT SHORES

GOLDEN HILLS

LAKE ALMANOR WEST

MIDDLETOWN

PAXTON

SAN GERONIMO

THREE RIVERS

ALISO VIEJO

CALEXICO

DESERT VIEW HIGHLANDS

GOLD RIVER

LAKE ARROWHEAD

MILLBRAE

PEARSONVILLE

SAN JACINTO

TIBURON

ALMANOR

CALIFORNIA CITY

DIABLO

GOLETA

LAKE DAVIS

MILL VALLEY

PEDLEY

SAN JOAQUIN

TIERRA BUENA

ALONDRA PARK

CALIMESA

DIAMOND BAR

GONZALES

LAKE ELSINORE

MILLVILLE

PENN VALLEY

SAN JOAQUIN HILLS

TIPTON

ALPAUGH

CALIPATRIA

DIAMOND SPRINGS

GOSHEN

LAKE FOREST

MILPITAS

PERRIS

SAN JOSE

TOBIN

ALPINE

CALISTOGA

DILLON BEACH

GRAEAGLE

LAKEHEAD-LAKESHORE

MINERAL

PETALUMA

SAN JUAN BAUTISTA

TOMALES

ALPINE VILLAGE

CALWA

DINUBA

GRAND TERRACE

LAKE ISABELLA

MIRA LOMA

PHOENIX LAKE-CEDAR RIDGE

SAN JUAN CAPISTRANO

TORO CANYON

ALTADENA

CAMARILLO

DISCOVERY BAY

GRANITE BAY

LAKELAND VILLAGE

MIRA MONTE

PICO RIVERA

SAN LEANDRO

TORRANCE

ALTA SIERRA

CAMBRIA

DIXON

GRANITE HILLS

LAKE LOS ANGELES

MISSION CANYON

PIEDMONT

SAN LORENZO

TRACY

ALTURAS

CAMBRIAN PARK

DIXON LANE-MEADOW CREEK

GRASS VALLEY

LAKE NACIMIENTO

MISSION HILLS

PINE HILLS

SAN LUCAS

TRANQUILLITY

ALUM ROCK

CAMERON PARK

DOLLAR POINT

GRATON

LAKE OF THE PINES

MISSION VIEJO

PINE MOUNTAIN CLUB

SAN LUIS OBISPO

TRAVER

AMADOR CITY

CAMPBELL

DORRINGTON

GRAYSON

LAKE OF THE WOODS

MI-WUK VILLAGE

PINE VALLEY

SAN MARCOS

TRINIDAD

AMERICAN CANYON

CAMP PENDLETON NORTH

DORRIS

GREENFIELD

LAKEPORT

MODESTO

PINOLE

SAN MARINO

TRUCKEE

AMESTI

CAMP PENDLETON SOUTH

DOS PALOS

GREENHORN

LAKE SAN MARCOS

MOHAWK VISTA

PIRU

SAN MARTIN

TULARE

ANAHEIM

CANTUA CREEK

DOWNEY

GREEN VALLEY

LAKESIDE

MOJAVE

PISMO BEACH

SAN MATEO

TULELAKE

ANDERSON

CANYONDAM

DUARTE

GREENVIEW

LAKEVIEW

MOKELUMNE HILL

PITTSBURG

SAN MIGUEL

TUOLUMNE CITY

ANGELS CITY

CANYON LAKE

DUBLIN

GREENVILLE

LAKE WILDWOOD

MONO VISTA

PIXLEY

SAN PABLO

TUPMAN

ANGWIN

CAPITOLA

DUCOR

GRENADA

LAKEWOOD

MONROVIA

PLACENTIA

SAN RAFAEL

TURLOCK

ANTIOCH

CARIBOU

DUNSMUIR

GRIDLEY

LA MESA

MONTAGUE

PLACERVILLE

SAN RAMON

TUSTIN

APPLE VALLEY

CARLSBAD

DURHAM

GROVELAND-BIG OAK FLAT

LA MIRADA

MONTARA

PLANADA

SANTA ANA

TUSTIN FOOTHILLS

APTOS

CARMEL-BY-THE-SEA

DUSTIN ACRES

GROVER BEACH

LAMONT

MONTCLAIR

PLEASANT HILL

SANTA BARBARA

TWAIN

APTOS HILLS-LARKIN VALLEY

CARMEL VALLEY VILLAGE

EARLIMART

GUADALUPE

LANARE

MONTEBELLO

PLEASANTON

SANTA CLARA

TWAIN HARTE

ARBUCKLE

CARMICHAEL

EAST BLYTHE

GUERNEVILLE

LANCASTER

MONTECITO

PLUMAS EUREKA

SANTA CLARITA

TWENTYNINE PALMS

ARCADIA

CARPINTERIA

EAST COMPTON

GUSTINE

LA PALMA

MONTEREY

PLYMOUTH

SANTA CRUZ

TWENTYNINE PALMS BASE

ARCATA

CARRICK

EAST FOOTHILLS

HACIENDA HEIGHTS

LA PORTE

MONTEREY PARK

POINT ARENA

SANTA FE SPRINGS

TWIN LAKES

ARDEN-ARCADE

CARSON

EAST HEMET

HALF MOON BAY

LA PRESA

MONTE RIO

POINT REYES STATION

SANTA MARIA

UKIAH

ARMONA

CARTAGO

EAST LA MIRADA

HAMILTON BRANCH

LA PUENTE

MONTE SERENO

POLLOCK PINES

SANTA MONICA

UNION CITY

ARNOLD

CARUTHERS

EAST LOS ANGELES

HAMILTON CITY

LA QUINTA

MONTGOMERY CREEK

POMONA

SANTA PAULA

UPLAND

AROMAS

CASA CONEJO

EAST OAKDALE

HANFORD

LA RIVIERA

MOORPARK

POPLAR-COTTON CENTER

SANTA ROSA

UPPER LAKE

ARROYO GRANDE

CASA DE ORO-MOUNT HELIX

EASTON

HARBISON CANYON

LARKFIELD-WIKIUP

MORADA

PORT COSTA

SANTA VENETIA

VACAVILLE

ARTESIA

CASTRO VALLEY

EAST OROSI

HAWAIIAN GARDENS

LARKSPUR

MORAGA

PORTERVILLE

SANTA YNEZ

VALINDA

ARVIN

CASTROVILLE

EAST PALO ALTO

HAWTHORNE

LAS FLORES

MORENO VALLEY

PORT HUENEME

SANTEE

VALLECITO

ASHLAND

CATHEDRAL CITY

EAST PASADENA

HAYFORK

LAS LOMAS

MORGAN HILL

PORTOLA

SARATOGA

VALLEJO

ATASCADERO

CAYUCOS

EAST PORTERVILLE

HAYWARD

LATHROP

MORONGO VALLEY

PORTOLA HILLS

SAUSALITO

VALLE VISTA

ATHERTON

CERES

EAST QUINCY

HEALDSBURG

LATON

MORRO BAY

PORTOLA VALLEY

SCOTTS VALLEY

VALLEY ACRES

ATWATER

CERRITOS

EAST RICHMOND HEIGHTS

HEBER

LA VERNE

MOSS BEACH

POWAY

SEAL BEACH

VALLEY CENTER

AUBERRY

CHALLENGE-BROWNSVILLE

EAST SAN GABRIEL

HEMET

LAWNDALE

MOSS LANDING

PRATTVILLE

SEARLES VALLEY

VALLEY RANCH

AUBURN

CHANNEL ISLANDS BEACH

EAST SHORE

HERCULES

LAYTONVILLE

MOUNTAIN MESA

PRUNEDALE

SEASIDE

VALLEY SPRINGS

AUGUST

CHARTER OAK

EAST SONORA

HERMOSA BEACH

LEBEC

MOUNTAIN RANCH

QUAIL VALLEY

SEBASTOPOL

VAL VERDE

AVALON

CHERRYLAND

EDGEWOOD

HESPERIA

LE GRAND

MOUNTAIN VIEW

QUARTZ HILL

SEDCO HILLS

VANDENBERG AFB

AVENAL

CHERRY VALLEY

EDWARDS AFB

HICKMAN

LEMON COVE

MOUNTAIN VIEW

QUINCY

SEELEY

VANDENBERG VILLAGE

AVERY

CHESTER

EL CAJON

HIDDEN HILLS

LEMON GROVE

MOUNTAIN VIEW ACRES

RAIL ROAD FLAT

SELMA

VERNON

AVOCADO HEIGHTS

CHICO

EL CENTRO

HIDDEN MEADOWS

LEMOORE

MOUNT HEBRON

RAINBOW

SEVEN TREES

VICTORVILLE

AZUSA

CHILCOOT-VINTON

EL CERRITO

HIDDEN VALLEY LAKE

LEMOORE STATION

MOUNT SHASTA

RAISIN CITY

SHACKELFORD

VIEW PARK-WINDSOR HILLS

BAKERSFIELD

CHINA LAKE ACRES

EL CERRITO

HIGHGROVE

LENNOX

MUIR BEACH

RAMONA